The book, 'Navigating the Investment Minefield: A Practical Guide to Avoiding Mistakes, Biases, and Traps', by H. Kent Baker and Vesa Puttonen, looks at investor behaviour and mistakes.
Mr Kent Baker, CFA, CMA, is an award-winning author and editor of 32 books including 'Investment Traps Exposed and Investor Behavior: The Psychology of Financial Planning and Investing', and more than 300 other publications.
With more than 40 years of investment experience, he says he offers a practical approach to helping investors achieve their financial goals.
Mr Baker is also a university professor of finance at American University's Kogod School of Business.
Co-author Vesa Puttonen has worked as senior vice president at the Helsinki Stock Exchange and as managing director at Conventum Asset Management, in Helsinki.
He has been a member of various boards of directors and investment committees and served as chairman of the board at the Finnish Hockey League.
The author is also a professor at Aalto University's School of Business and a faculty member of MBA Programmes in Helsinki, Hong Kong, Singapore, Poland, China, Iran, Taiwan and South Korea.
He has published a number of books and articles in the areas of finance and investments.

Their new book seeks to ask the following question: "When you think about investing, what words come to mind? Overwhelming? Intimidating? Scary?"

They say investors face "a vast array of investment options vying for their business.
"They are aware that some of those providing these 'opportunities' seek to take advantage of them.
"Although most investors realise they are fallible, they often have no clear idea why or what they can do about it.
"So what chance do less savvy investors have navigating the investment minefield and emerging unscathed?"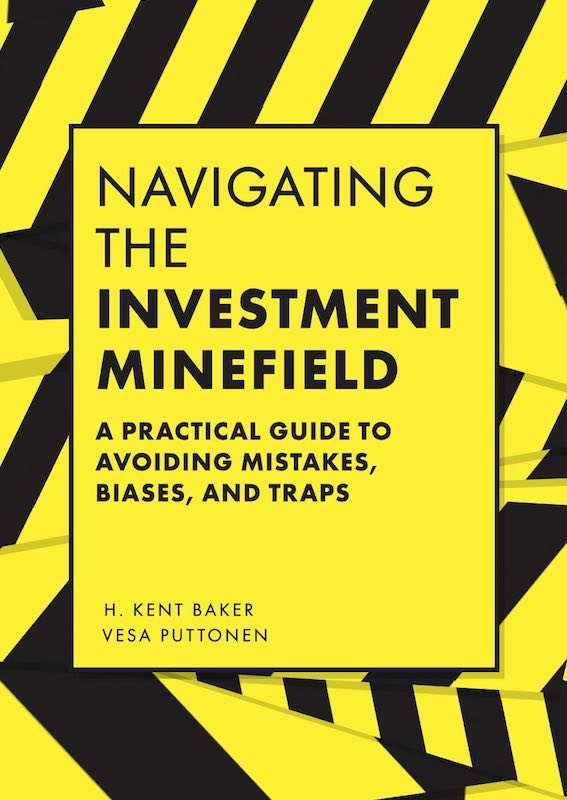 They say the answer is not much unless they recognise the pitfalls along the way.
In the book, the authors discuss how to avoid rash financial decisions and basic investing sins.
They help investors to recognise and avoid common investing mistakes, behavioural biases, and traps that can affect sound judgment and reduce wealth.

Ultimately, the authors explain how to separate investment fads from time-tested investment principles - a task the authors say is "easier said than done, but well worth the effort".

The book is out now via Emerald Publishing.