---
Hello, I'm Arash Nasri and I'm AFH's senior portfolio manager. I came to AFH in 2011 from the Nationwide Building Society. I'm part of AFH's 60-strong investment team, which constantly monitors the entire market to ensure our clients' money is in the right place to deliver their objectives, whether that's an income for retirement or growth for the future. We work with AFH's dozen-strong research team, who scrutinise funds across the market to develop portfolios that match clients' objectives and risk appetite.
---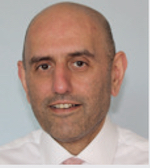 My name's Khalid Rehman and I head up AFH's advice assurance team. Our job is to support our IFAs with day-to- day technical research, advice guidance and case discussion facilities, as well as the regulatory support required to undertake their roles effectively. We also oversee adviser training and competency. We're part of the wider risk team, which is responsible for ensuring all our operations meet regulatory standards.
---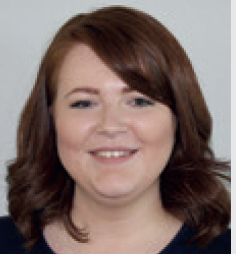 Hello – I'm Steph Seager and I manage one of AFH's administration teams. We provide a range of services, including correspondence, client liaison and general record-keeping for AFH's advisers. We work with the new business unit, which processes all new application requests and the diary team, which arranges client meetings for advisers.
---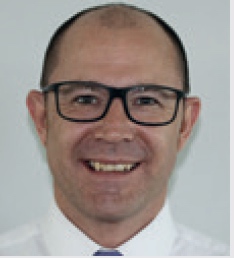 I'm Paul Lyons, AFH's marketing manager. I previously worked at the West Bromwich Building Society and NFU Mutual. AFH's marketing team provides a wide range of material for our advisers, including explainer videos for clients, as well as managing AFH's web assets and social media presence and developing campaigns and promotional activities.
---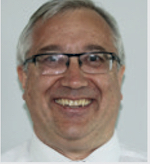 Brian Taylor: See? With all this help, I can devote all my time to what I joined the industry for – to get to know my clients' needs and wants and to advise them on the best way to achieve those outcomes. But don't take my word for it. Here's Jack, a new recruit. Let's see what he says.
---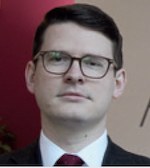 Hi there! I'm Jack Ellice and just 2 months ago I joined AFH as an employed adviser. I've worked in financial services for 4 years, but I've never worked anywhere as friendly and supportive as AFH. All the admin and compliance that used to keep me from my clients – it all gets done by full-time professionals. And as part of the employed adviser team I'm provided with leads generated at the centre to build up my client base. With the expertise of AFH I'm confident that I'm giving my clients the best advice. Honestly, I can't think of a better way to develop my career.
---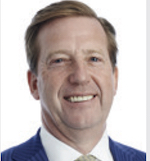 Hello, I'm AFH chief executive Alan Hudson. AFH reflects my personal ethos, the one the company has been built on, which is a dedication to always doing what is right for our clients. Building long-term relationships with our clients and continuously providing excellent customer service is extremely important to me. 

That does mean AFH isn't for everyone. Yes, we're choosy about who we invite to join us. We want advisers who value professionalism and dedication. Most importantly, we want advisers who share our vision of getting the best deal for every client. And that's why, from small beginnings, we're well on the way to building the most respected and trusted brand within the sector. That's the AFH difference.
So why not talk to us and find out whether your face could fit in the next chapter of the AFH story.
---
About AFH
AFH Financial Group was founded by Chartered Financial Planner Alan Hudson in 1990. Based in Bromsgrove, Worcs, AFH is one of the fastest-growing Financial Planning-led investment management companies in the UK. Turnover in the six months to 30 April 2018 was £22.7m, up 63% year on year. It has more than £3.2bn in funds under management and since 2014 has been listed on the London Stock Exchange's AIM. Its market capitalisation is around £130m. In November 2017 the London Stock Exchange named AFH as one of the "most dynamic SMEs and high growth-potential companies" in the UK.
Get in touch to find out more and mention you saw us on Financial Planning Today.
01527 577775
Email: This email address is being protected from spambots. You need JavaScript enabled to view it.
https://www.facebook.com/AFHWealth/
https://www.linkedin.com/company/afh-wealth-management/