The petition, which has so far reached 130,768 signatures, was set up on the 38 Degrees website, but to qualify for Parliamentary time petitions must be created on the official petition.parliament.uk website.
Aegon has slammed the process as "smacking of Yes, Minister bureaucracy."
 
The petition calls on Work and Pensions Secretary, Esther McVey, to keep to previous Government pronouncements and to follow through with delivery of the pensions dashboard.
 
Normally once a petition reaches 100,000 signatures it is considered for debate in Parliament, but only if petitions filed use the Government's petition service.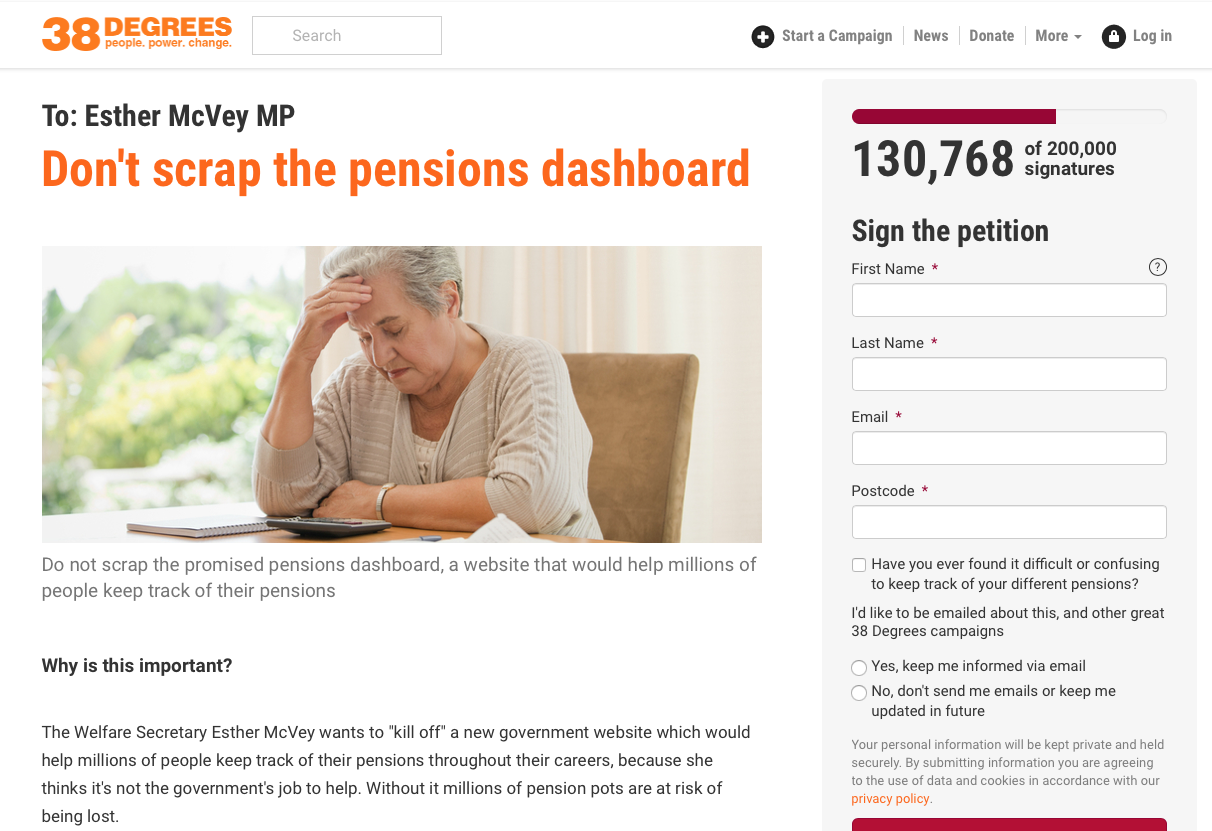 Kate Smith, head of pensions at Aegon, said: "It's ridiculous in this digital age that the Government insists on people using its own petition service to get something debated in Parliament, and smacks of Yes, Minister bureaucracy.
"The pensions dashboard is an important consumer-facing initiative and one that is backed not only by the pension industry but by many others.
"The fact that over 130,000 people have signed the petition in a matter of weeks shows people's passion for the pensions dashboard and has generated welcome publicity.
"The Government needs to acknowledge this and debate the issue in Parliament."