Auto-enrolment will have brought 10 million more people into pension saving by 2019/20 and the rates at which savers make contributions are climbing next April from 3% to 5%.
The ABI says it wants to ensure the new cohort of pension savers "appreciate the value of their workplace pensions and how important they will be to them when they come to retire."
 
The body said engaging people on pension issues was "notoriously difficult" particularly when they are a long way from retirement.
To tackle this, the ABI has produced a light-hearted film for social media which has a cast of dogs, complaining about the daily grind and talking about their future plans.
The moral of the tale is that to avoid working like a dog all your life, you should love your pension.
 
The film is being promoted via Facebook and Instagram, direct to the younger audiences it is designed for.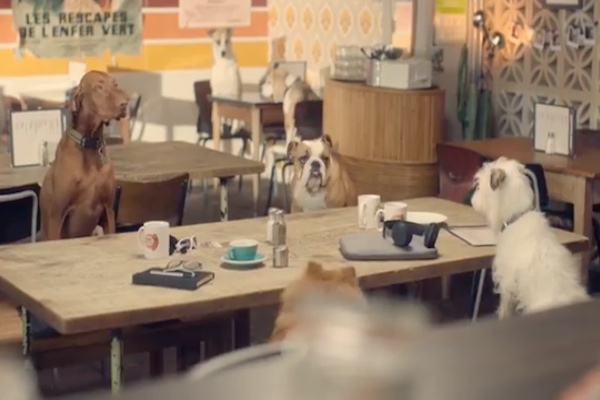 A still from the video
Yvonne Braun, director of policy, long-term savings and protection, at the ABI said: "Auto-enrolment has achieved amazing things, and take up of workplace pensions has never been higher among the under 30s.
"It's right that industry supports this policy which has transformed the pension savings landscape.
"By using our collective voice we can help ensure people properly value their pensions, and therefore reduce the chances of them opting out as contribution rates go up.
 
"Having enough savings to fund your retirement is a very serious matter, but scaring people about their future finances or trying to lecture them on what they should be doing will not help younger workers engage with these issues.
"Instead we are encouraging positivity about pensions, to complement the policy work we already do to increase transparency and engagement."
 
The launch coincided with the publication of a new survey which showed that, as well as life goals such as home ownership and having a family, millennials valued pet ownership above building up pension savings.
 
When asked what they aspired to in life, responses were:
• home ownership - 49%
• having a family - 36%
• being debt free - 32%
• owning a cat or dog - 23%
• having a comfortable pension - 20%