Addressing Paraplanners gathered in teepees, at the Western-themed event, he said: "DB transfers are one of our priority areas in supervision at the FCA.
"There has been a large increase in demand for people who are calling for FCA advice.
"A lot of the time consumers are not in the best position to be taking these decisions.
"People often make poor decisions."
He told delegates at the informal 'unconference' in Aynho, Northants, about the importance of demonstrating the value of DB schemes versus tempting lump sums for transferring.
He also said peer-pressure could encourage cashing out, for example if people had "colleagues in the pub saying: 'I've just transferred out' and they would think 'Oh, that's a good idea I'll do that myself.'"
To counter such instances he said: "Good advice is critical."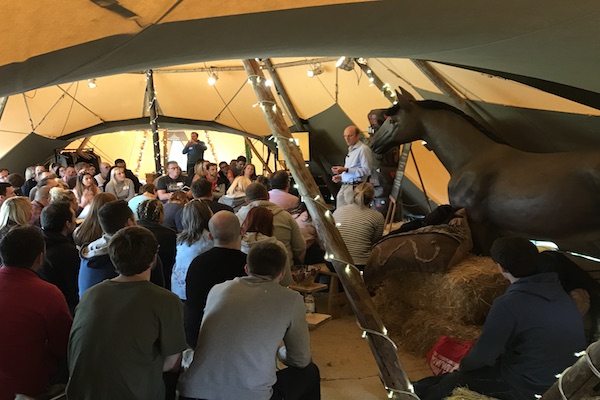 He then moved on to a related topic and discussed changes to DB regulation due to come into force from 1 October, particularly the introduction of the Transfer Value Comparator (TVC) and Appropriate Pension Transfer Analysis (APTA).
He said TVC was a "rigid" metric, used to replicate what the scheme is worth, to "give clients an idea of the value of their DB scheme to kind of counter the big number."
He said it would help clients evaluate how much value they were actually getting from cash out offers compared to what they already had.
Turning to APTA, which he said will be mandated for DB schemes, he insisted it was "not a tick box exercise" or a "system."
He summed it up simply as "doing Financial Planning and financial advice properly" and later said it was essentially "best practice" or "acceptable practice."
He said a key question in the APTA consideration should be: "How much reliance has the client got on the DB pension?"
Mr Stewart also fielded questions from Paraplanners about the mechanics of both new criteria.