The new signatories include BDO LLP, JM Finn, LV= General Insurance, the Pensions and Lifetime Savings Association (PLSA), Society Generale, Willis Owen and IRESS.
They join a growing list of firms who have signed up to the commitment to do more to narrow the gender gap and help more women succeed in financial services, particularly at senior level.
Two Chartered Financial Planning firms joined earlier in the year: London-based Mazars Financial Planning and Cameron and Company Financial Planning in Worcester.
Sesame Bankhall has also signed up along with The Financial Compensation Services Scheme, Hargreaves Lansdown, Goldman Sachs, UBS, and Visa. Brown Shipley, Investec, Brewin Dolphin, and Sainsbury's Bank are also members.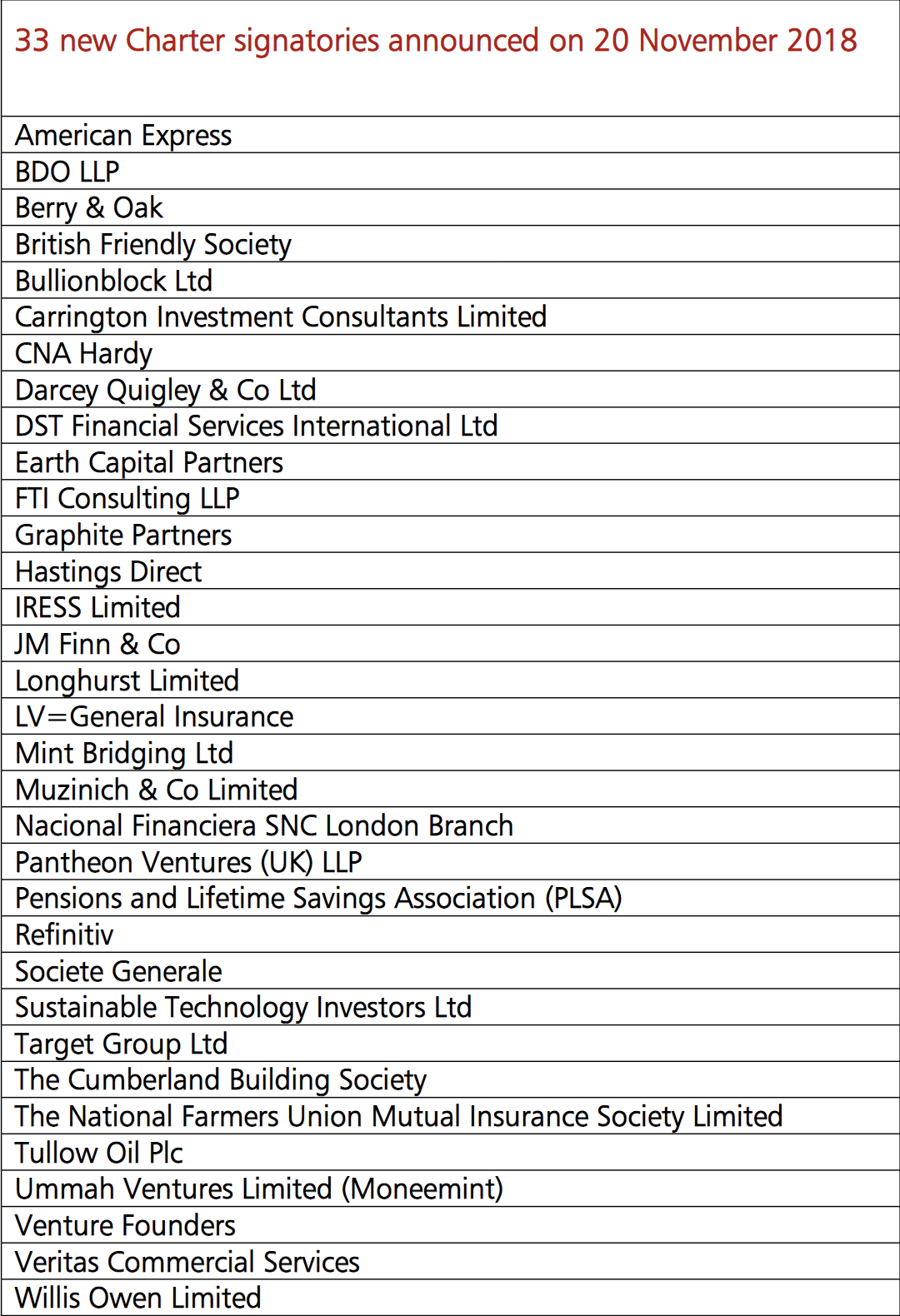 Source: HM Treasury
The number of firms supporting the Women in Finance Charter is up by over 100 in the past year covering the best part of 1m financial services employees.
The initiative began in summer 2015 when the Government asked Jayne-Anne Gadhia, CEO of Virgin Money, to lead a review into the representation of women in senior managerial roles in financial services.
Her report 'Empowering Productivity: Harnessing the talents of women in financial services' was published in March 2016.
The review found that in 2015, women made up only 14% of executive committees in the financial services sector.
In response to the recommendations in the review, the Treasury launched the Women in Finance Charter.
Firms supporting the charter include Financial Planning firms, fund managers, global banks, credit unions, insurance companies and fintech start-ups.
Firms have to pledge to work for a "gender  balance"  at  all  levels and particularly aim to improve the representation of women at senior level.
Firms have to publicly report on progress against internal targets. They are required to have one member of the senior executive team who is responsible and accountable for gender diversity and inclusion among other targets.
---
FINANCIAL PLANNING JOBS - Advertise your vacancy from £99 ex VAT
Reach 12,000+ professionals by advertising your vacancy with us. Set up an account and post your job the same day. Big savings for advertising 2 or more vacancies.