The firm's latest interim results revealed the slump but also a boost in profits
The report showed assets under administration had fallen 6% since 30 June to £85.9bn, meanwhile pre-tax profits were up 4% to £153.4m.
The company also conducted £2.5bn in new business over the period with client numbers rising by 45,000 since the end of June.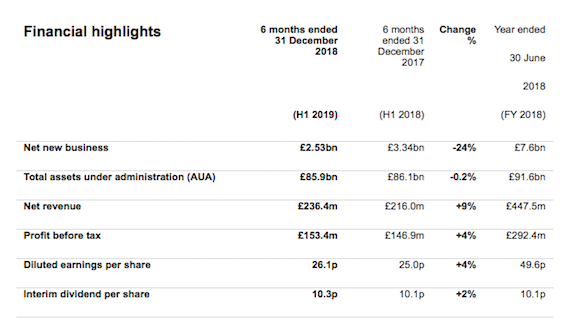 Chris Hill, chief executive, said: "The diversified nature of Hargreaves Lansdown has enabled us to continue growing despite a period of geopolitical uncertainty, market volatility and weak investor confidence.
"We have a significant long-term market opportunity and our recent investment in service and developing our proposition are bringing real benefits to the business and our clients, both in difficult times such as the present and as and when conditions improve."