About
We've got Financial Planning covered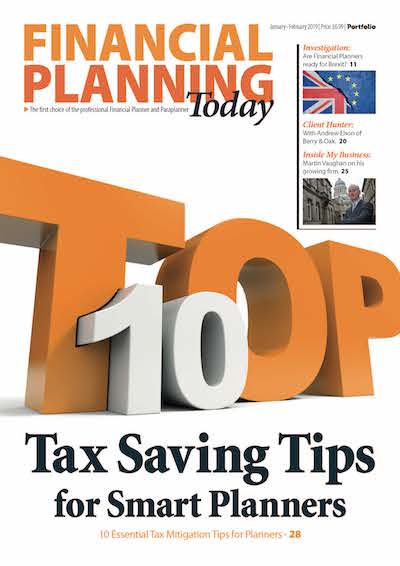 Financial Planning Today is the premier daily news website for Financial Planners, Paraplanners, IFAs and Wealth Managers, particularly Chartered and Certified Financial Planners and Paraplanners.
We bring readers daily news and the latest updates on the Financial Planning and Paraplanning professions plus a regular high quality, Financial Planning business-focused magazine featuring lots of exclusive content not available elsewhere. 
We are independent and impartial and our experienced financial journalists cover every aspect of the Financial Planning and Paraplanning professions, bringing you comprehensive news, surveys, features, technical insights, business tips and suggestions plus comment from some of the sector's leading experts.
Our news service is produced without fear or favour and has won praise for its speed, comprehensiveness and quality.
To get started, register for the site now, it takes just a few seconds. If you are not yet registered click on a couple of stories to see the pop-up registration form. Sign up and you will then become a registered Financial Planning Today subscriber (subject to Publisher approval). There is no charge for this and it gives you access to 10 valuable free articles per month.
To get even more sign up for one of our great value subscription packages which give you:
1. Unlimited content - get rid of access limits.
2. Financial Planning Today magazine and its 5 Year+ Library.
3. Our Premium Package, which includes the high quality print edition of the magazine.
• If you have any questions or comments you can contact Editor Kevin O'Donnell at This email address is being protected from spambots. You need JavaScript enabled to view it.
For general enquiries please contact This email address is being protected from spambots. You need JavaScript enabled to view it. or ring 01895 623994.
If you have a press release or news about your company please forward it to: This email address is being protected from spambots. You need JavaScript enabled to view it..
If you are looking to advertise to reach our influential and growing audience, ask for a copy of our latest Financial Planning Today Media Packs - which include details of our advertising ratecard, our publishing schedule and the benefits of advertising with us - email: This email address is being protected from spambots. You need JavaScript enabled to view it.
To view a preview of the digital edition of Financial Planning Today magazine, click HERE. And don't miss our professional Jobs hub here: http://bit.ly/2tdegZf
Portfolio Publishing also publishes Sipps Professional, a special news and comment website for the Sipps and SSAS community - to view SIPPs Professional click here http://www.sippsprofessional.co.uk/