The shock death – see PFS PR manager David Booth dies suddenly - of the much-liked PR man has left colleagues at the PFS upset and saddened at the unexpected passing of a man known for his wit, calmness and good humour.
Mr Richards said: "The sudden and devastating loss of David has had a major impact on all who knew him. This is no surprise. Having known and worked with him for the past 14 years, I have been overwhelmed by how big an impact the news has had among the journalist community where David seems to have also earned respect as a genuinely nice person and true professional."
"I had the privilege of knowing him since 2005 when I was group distribution & development director at Tenet and took him on in an interim PR role. Almost from the off David established himself as part of the team and quickly self-appointed himself as social secretary, of course winning the respect and friendship of everyone across the group along the way. A devoted father to Sarah and Rachael and almost equally devoted life-long fan of Everton FC, he loved life and enjoyed making everyone smile."
"You simply could not have met a nicer more engaging person who would go out of his way to help anyone.
"He has not only had an impact on the people around him, he has made a significant contribution to the profession and has help the society raise its profile and that of Financial Planning. I will miss his humour and wise council."
Other PFS colleagues and industry friends have also paid tribute to Mr Booth.
PFS President and Chartered Financial Planner Sharon Sutton said: "He was a lovely, kind and positive person and I am privileged to have shared some time with him. They say only the good die young. So true in this case."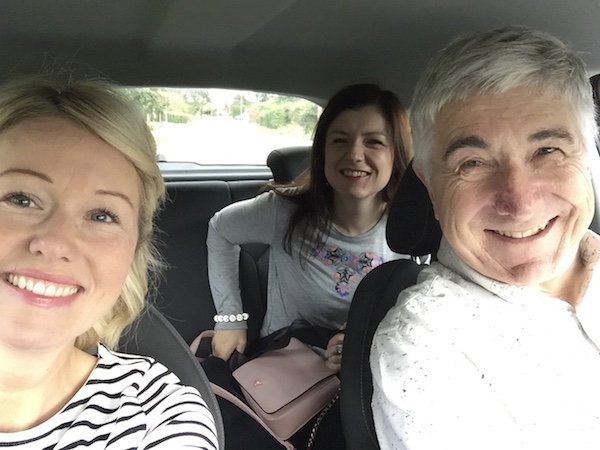 David enjoying time with his daughters
Michelle Worvell, communications and PR director, Chartered Insurance Institute, said: "He was a true gentleman and loved by everyone in the office. His calm, dulcet tones and smiley face always lit up the room."
Tali Shlomo of the PFS: "I feel privileged to have known David, a colleague who had left a lasting impression on my personal and professional life. A talented, passionate and humble gentlemen."
 
Imran Javaid at the PFS: "Although I only worked with David for a short time at the CII, he left a lasting impression through his indefatigable love for life and people. I will miss our long football chats in the office and hearing his encyclopaedic insights.
"As a lifelong, diehard Evertonian he had so many anecdotes of his adventures following his team across the UK and Europe. I remember his mischievous delight whilst reminiscing of how he posed as a journalist in his younger days to sneak into the press sections of various top stadiums around the country to see his beloved team in their press boxes."
Matt Connell at the PFS: "David was a fantastic colleague, warm-hearted and sociable. He always had the utmost respect for everyone he met - however fleetingly."
Sorrel Mulhall, PFS: "David was the loveliest man and a true gent. Loved and respected by all, a real pleasure to work and socialise with. He'll be very much missed. Our condolences to his many friends and family."
Lee Travis, PFS "David was a true gentleman, a real professional through and through and the nicest person I have ever had the privilege of working with."
Mick Foster said: "I always remember his broad friendly smile, he would often chat away to me in the kitchen when making coffees and encouraged us with our fudge business."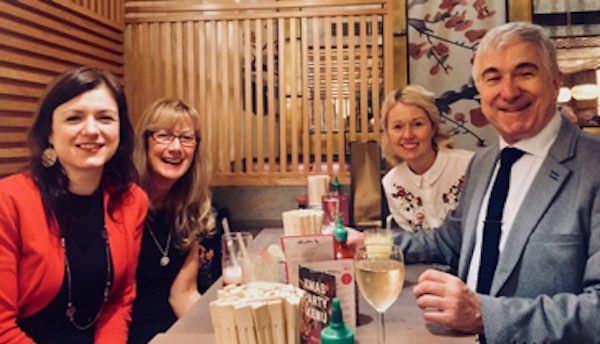 Enjoying a meal with friends and family
Matt Leech said: "RIP Boothy, a Tenet legend who will be sadly missed. It was a pleasure to work with you and to know you x."
Jonathan Hydes said: "Sarah, Rachael and Caroline, I'm so sorry for your loss. David was an absolute star and a gentleman during his time at Tenet, and was loved by people across the business.
"He was the youngest 60+ person I have ever come across and lived life to the full. He was also partial to a Findus crispy pancake and Fray Bentos pie, washed down with a sophisticated alcoholic drink, but definitely not whilst watching Mrs Browns Boys. The world has lost a charming, funny and wonderful man. RIP."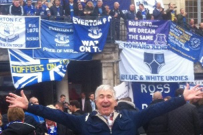 David was an enthusiastic Everton fan
Gill Davidson said: "What can you say about David? Simply, a friend from first to last, professional in all he did with a great sense of humor and fun. He was so very proud of his family of whom he spoke much."
Kevin O'Donnell, editor of Financial Planning Today, said: "David was an extremely nice man, one of the nicest people in PR, and a good friend to many journalists including me. He was always helpful and generous with this time and a great ambassador for the PFS. He will be missed."
Martin Wells, PFS events director, said: "The loss of David has hit the team hard as he was a very gregarious guy, who could make anyone feel part of the team in no time at all. He lived life to the full and helped others to get the best out of the day and out of themselves.  We will really miss him."
PFS colleague Daniel Moodliar, professional development co-ordinator at the PFS, said: "David was always full of positivity and always up for a laugh. He will missed immensely."
Another colleague, Lee Travis, partnerships and member engagement director, said: "David was a true gentleman, a real professional through and through and the nicest person I have ever had the privilege of working with."
Financial Planner Al Rush said on Twitter: "David was incredibly kind in helping me with one or two things earlier in the year. My thoughts are with David's family and friends."
• This story will be updated - check back later