I'm asked a lot by younger people. They ask the question as if Financial Planning is a secret society – how did I know it
existed? Who taught me the secret knock?
But even though I tell them what fantastic work we do, there are sadly still very few millennials taking up careers in financial services. I believe there are two major reasons. First, a major misconception that our profession is still not doing the right thing and second that millennials are unaware of what jobs in finance actually look like.
Couple this with the impression among some careers advisers, university leaders and many parents of student that the only jobs in our space are still in commission sales and the pipeline of future talent shrinks further.
We need to get the message out to the wider world, and particularly younger people and career changers, that this profession is open to all – It is not a secret society and we don't just want people who have studied maths or economics at a top university.
Secondly, we should all value the millennial perspective because nothing is cooler than to have positive, dynamic and youthful people around you, working next to the people with the experience who have been there forever. What a fantastic combination for any business.
Thirdly, be a company that they can feel proud to work for. Create a culture that inspires them and makes them feel as if they're part of something bigger, a profession with a growing value to society. Through mentoring students and speaking to women wanting to return to the workplace, it has become a personal mission of mine to bring on the next generation of Financial Planners and extol the virtues of our fabulous and rewarding profession.
But I need help. I need every planner reading this to take a small step. We need to change the poor reputation of the financial services sector, shout loud about our great work and kick the door open to welcome in the next generation of talented professionals - before they settle in elsewhere.
This column first appeared in the latest issue of Financial Planning Today magazine, click here to read for free.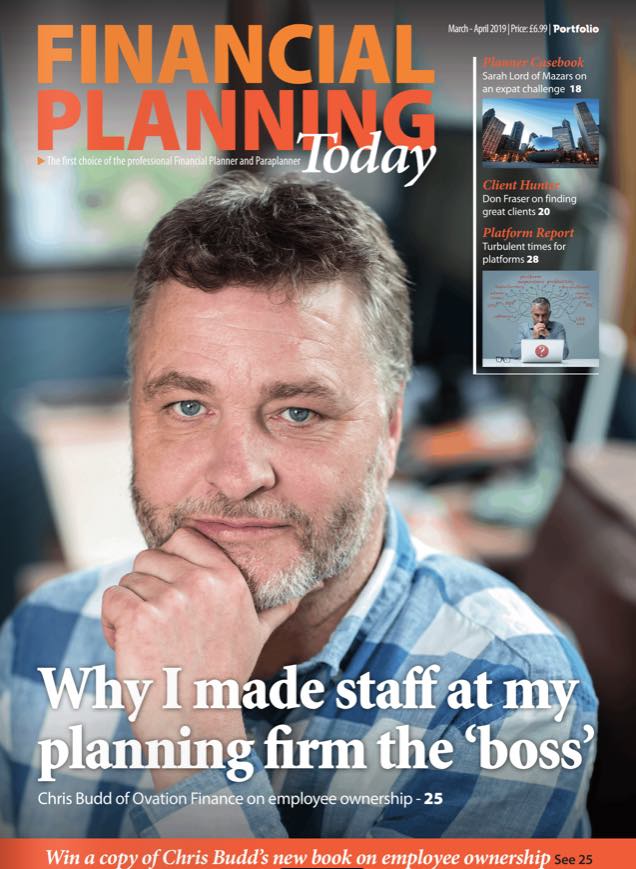 ---
Julie Lord is chief executive and a founder of Magenta Financial Planning in Bridgend, South Wales