Documents claiming the firm, FSC Investment Services, had ceased trading and staff had been made redundant, were leaked to Financial Planning Today.
The letters, which cannot be confirmed to be genuine, were sent to us last week.
Attempts to speak to the firm's then director, Dale Rathbone, who was listed as a "trainee IFA" on Companies House files, had proved unsuccessful as Ms Rathbone did not return a number of calls from Financial Planning Today.
Now records have been updated to show that Frank Cochran himself has been listed as the active director of the company.
Of the leaked letters, one seemingly addressed to a client was dated 30 August and apparently signed by Ms Rathbone, read: "I am writing to make you aware FSC Investment Services has taken the difficult decision to cease trading with immediate effect and will no longer be able to provide you with financial advice."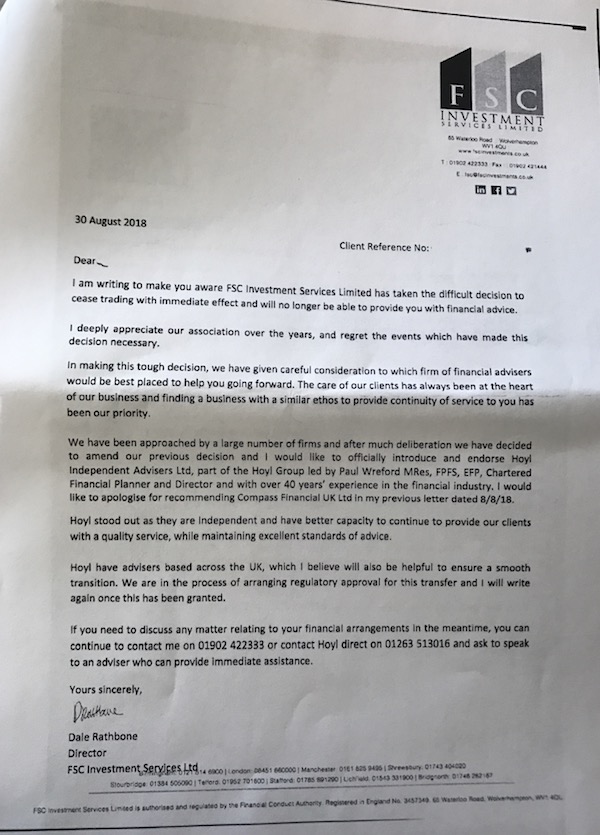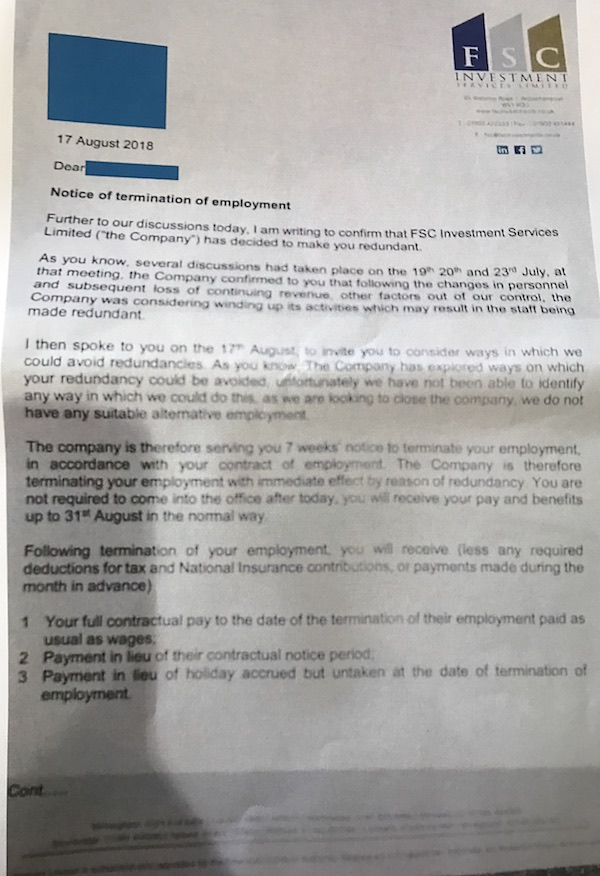 Another was in the form of a photo of a computer screen and believed to have been sent to staff.
The correspondence, dated 17 August, read: "Further to discussions today, I am writing to confirm that FSC Investment Services limited ("the Company") has decided to make you redundant.
"As you know, several discussions had taken place on the 19th, 20th and 23rd July, at that meeting, the Company confirmed to you that following the changes in personnel and subsequent loss of continuing revenue, other factors out of our control, the Company was considering winding up its activities which may result in the staff being made redundant."
Financial Planning Today previously revealed how the Midlands-based firm had appointed Ms Rathbone as director, following the resignation of Blair Dunsmuir who, according to Companies House documents, had his positions as director and secretary terminated on 3 July.
In the official documentation, submitted by Ms Rathbone to Companies House, she listed her business occupation as "marketing consultant trainee IFA."
Fresh files on the Companies House website, received on 5 September and added to the website yesterday, revealed that Ms Rathbone's position was terminated on 30 August and, on the same day, Frank Cochran was named as director.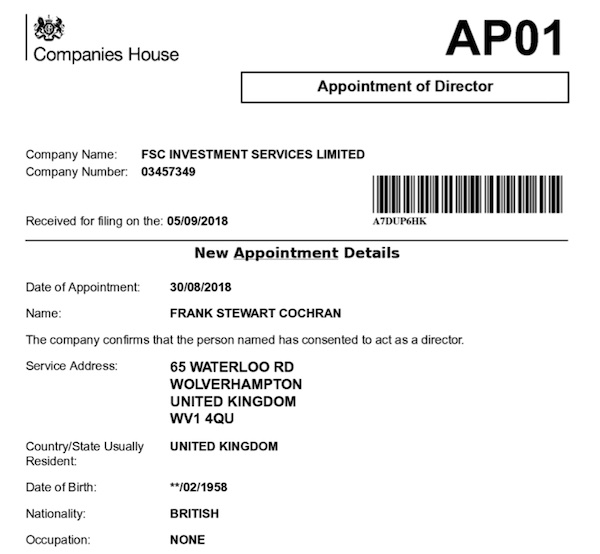 The firm's address was also switched from Church Eaton, in Staffordshire to Waterloo Road, in Wolverhampton, on 26 July, which was a previous address for the firm a month before.
FCA directions ordered the firm to cease all regulated activity in July although it remains 'authorised,' according to the FCA register.
At the time of Mr Cochran's sentencing the firm employed 13 people.
The company's formerly high-profile founder and majority shareholder, Frank Cochran, was jailed for seven years in April after being found guilty of a string of offences, including sexual assault by penetration, using controlling and coercive behaviour and putting a person in fear of violence by harassment.
He also previously pleaded guilty to owning a Taser stun-gun he bought on holiday in Florida.
Mr Cochran served a large number of affluent clients during his career, including celebrities and professional footballers.
He had also featured on TV interviews with Sky, ITV and CNN and was publicising seminars until months before his imprisonment.